FREE SHIPPING ON $100 USD ORDERS | FREE SHIPPING ON $200 CAD ORDERS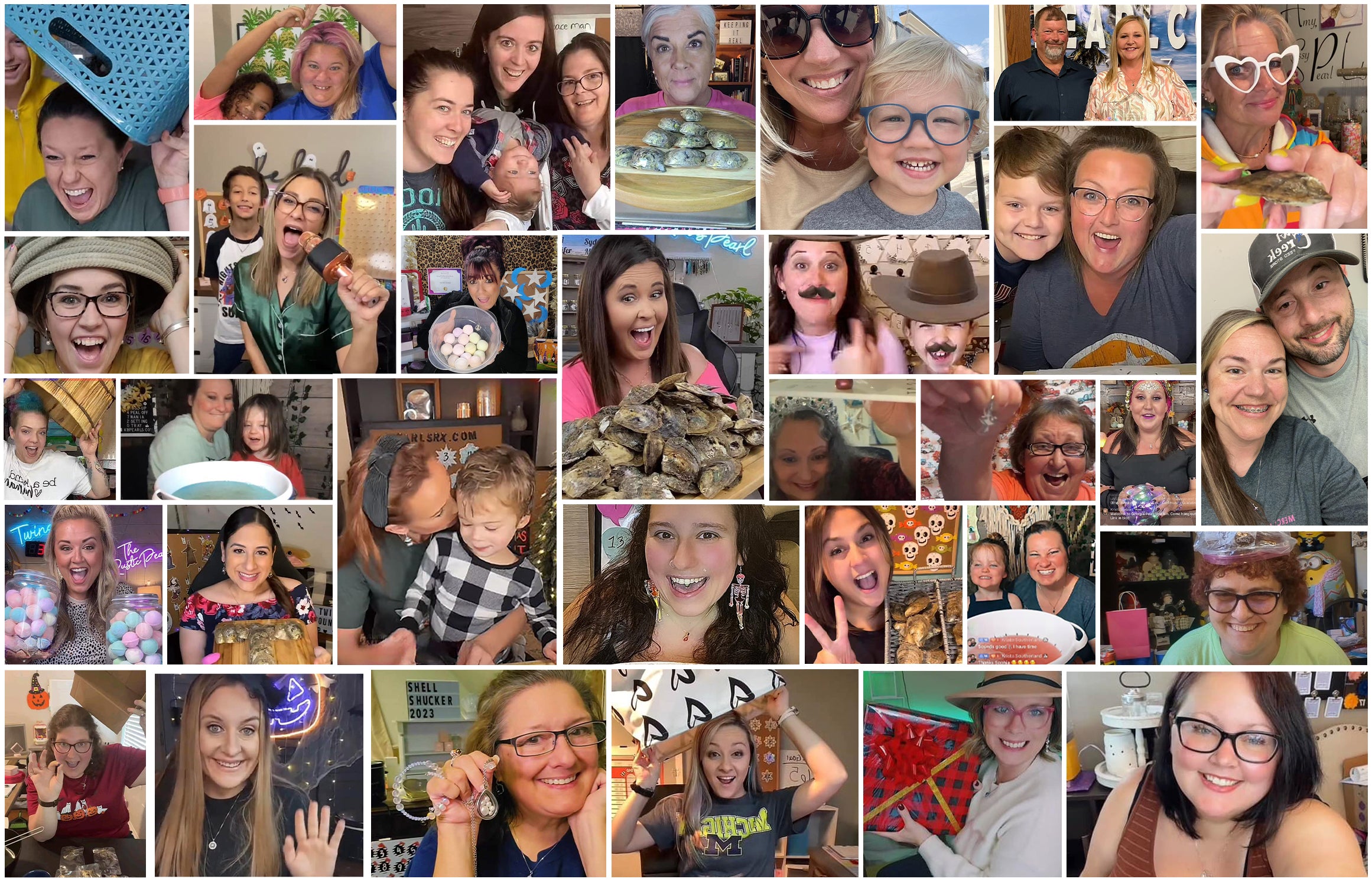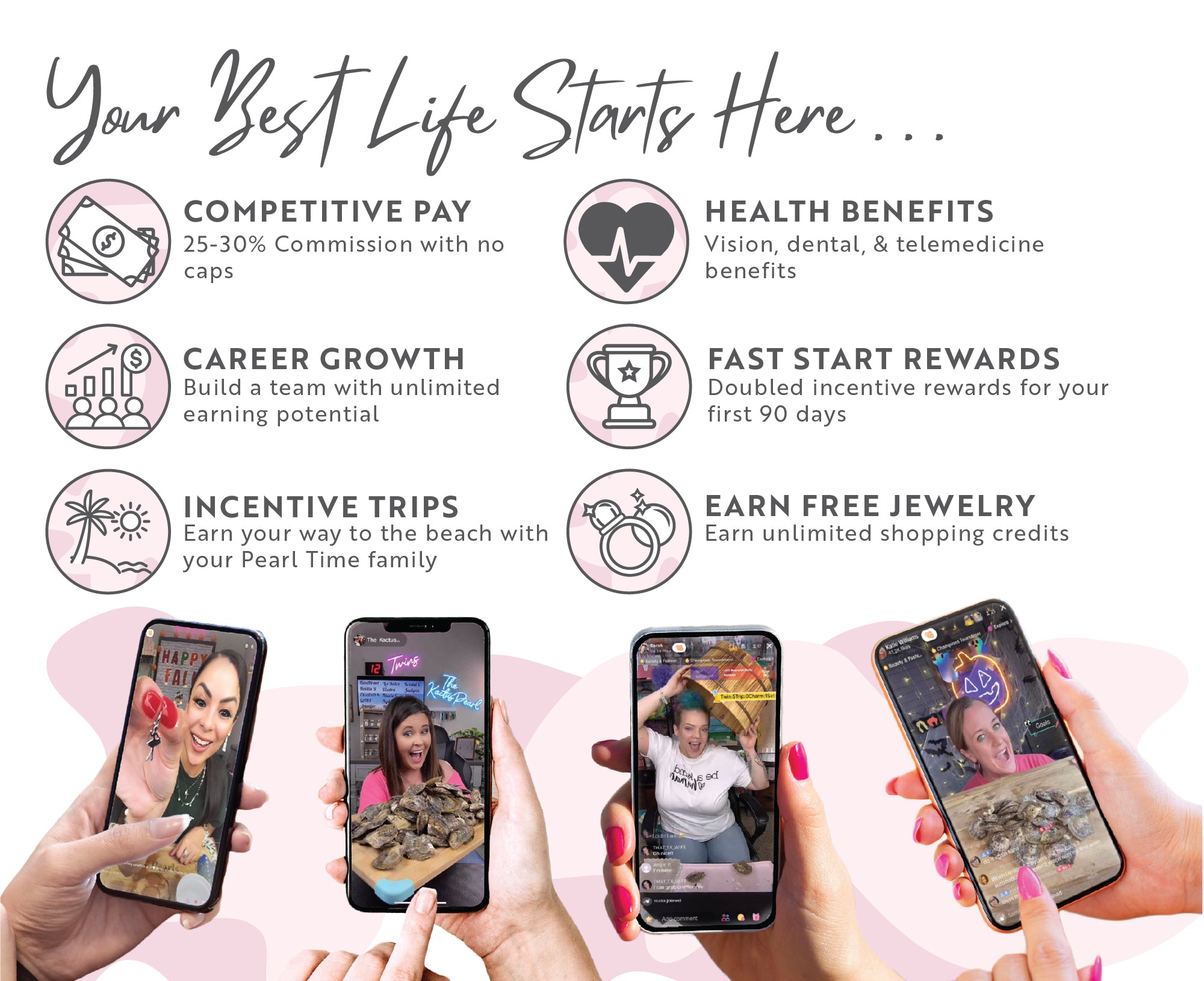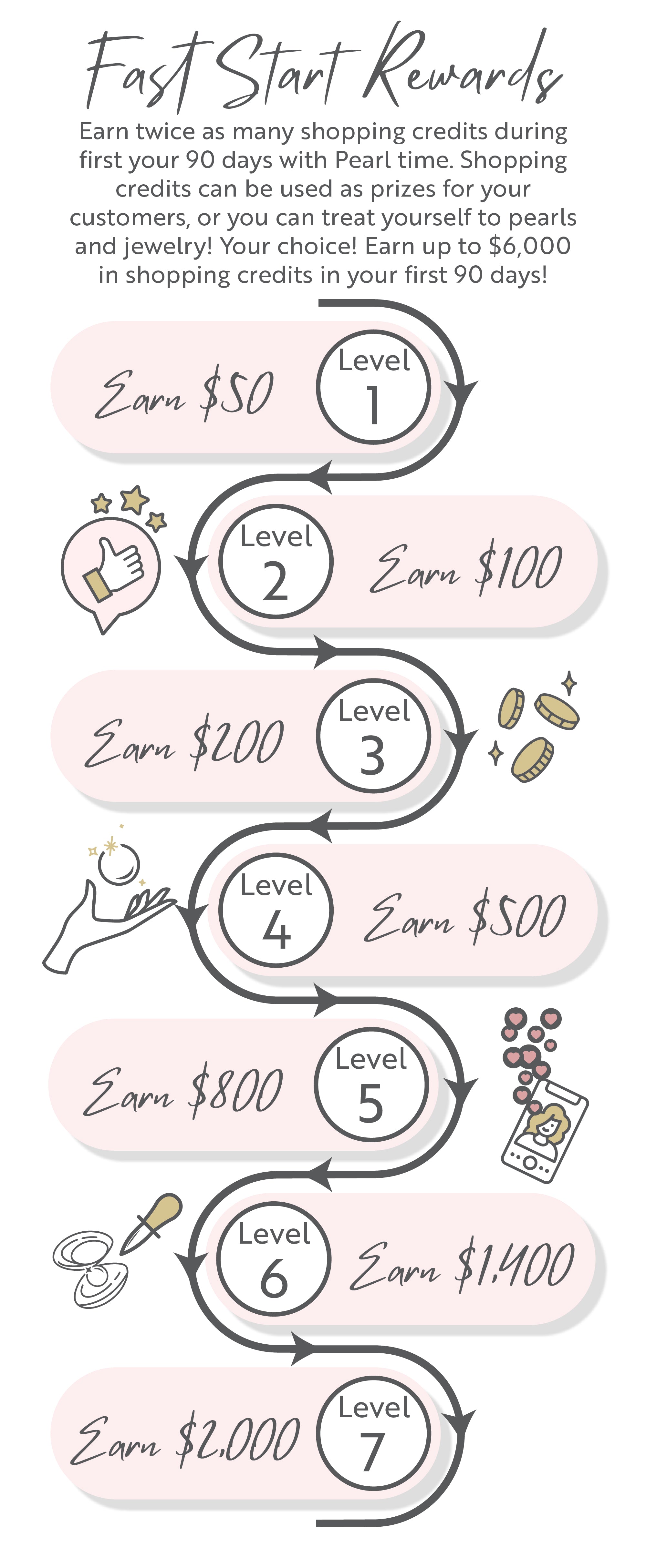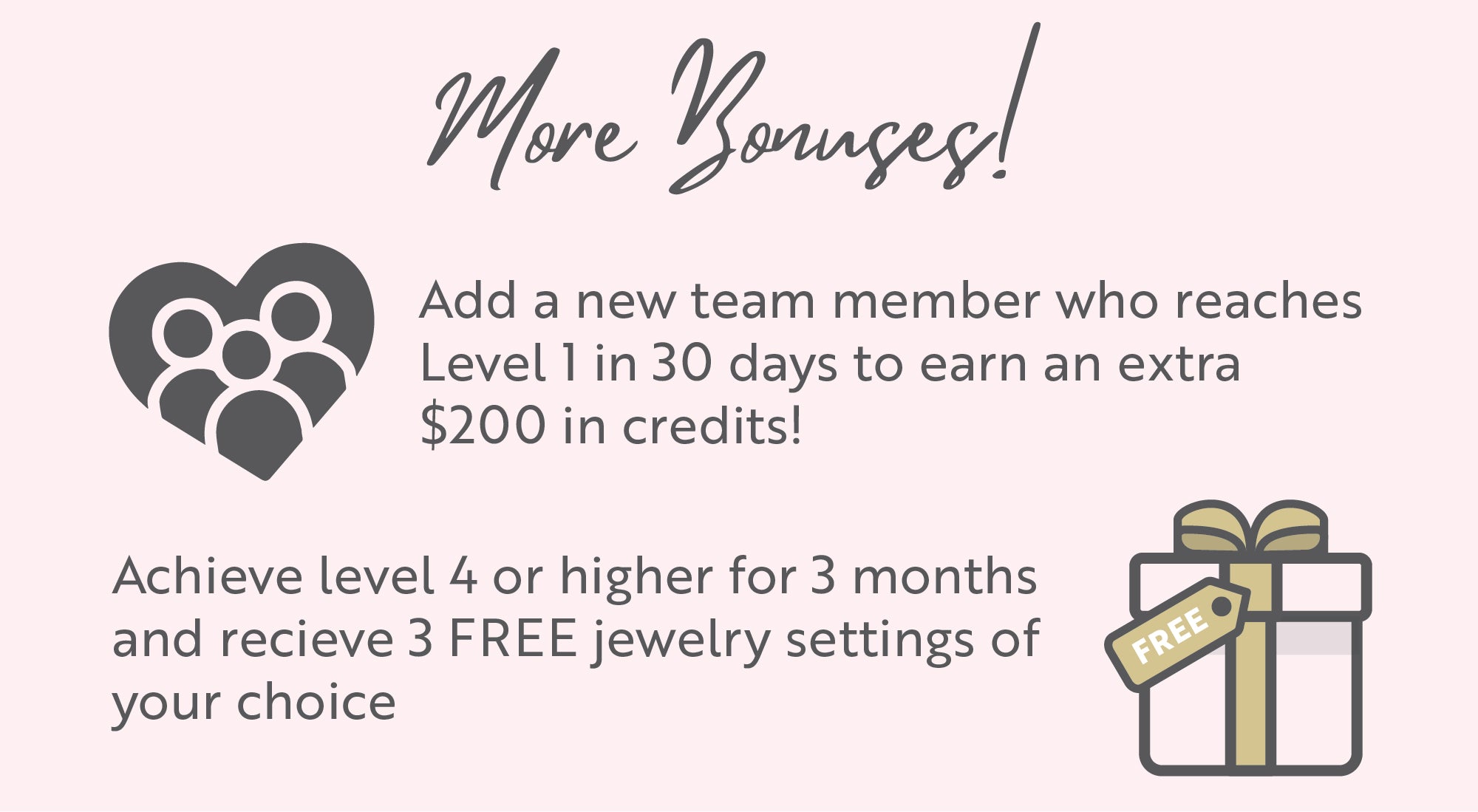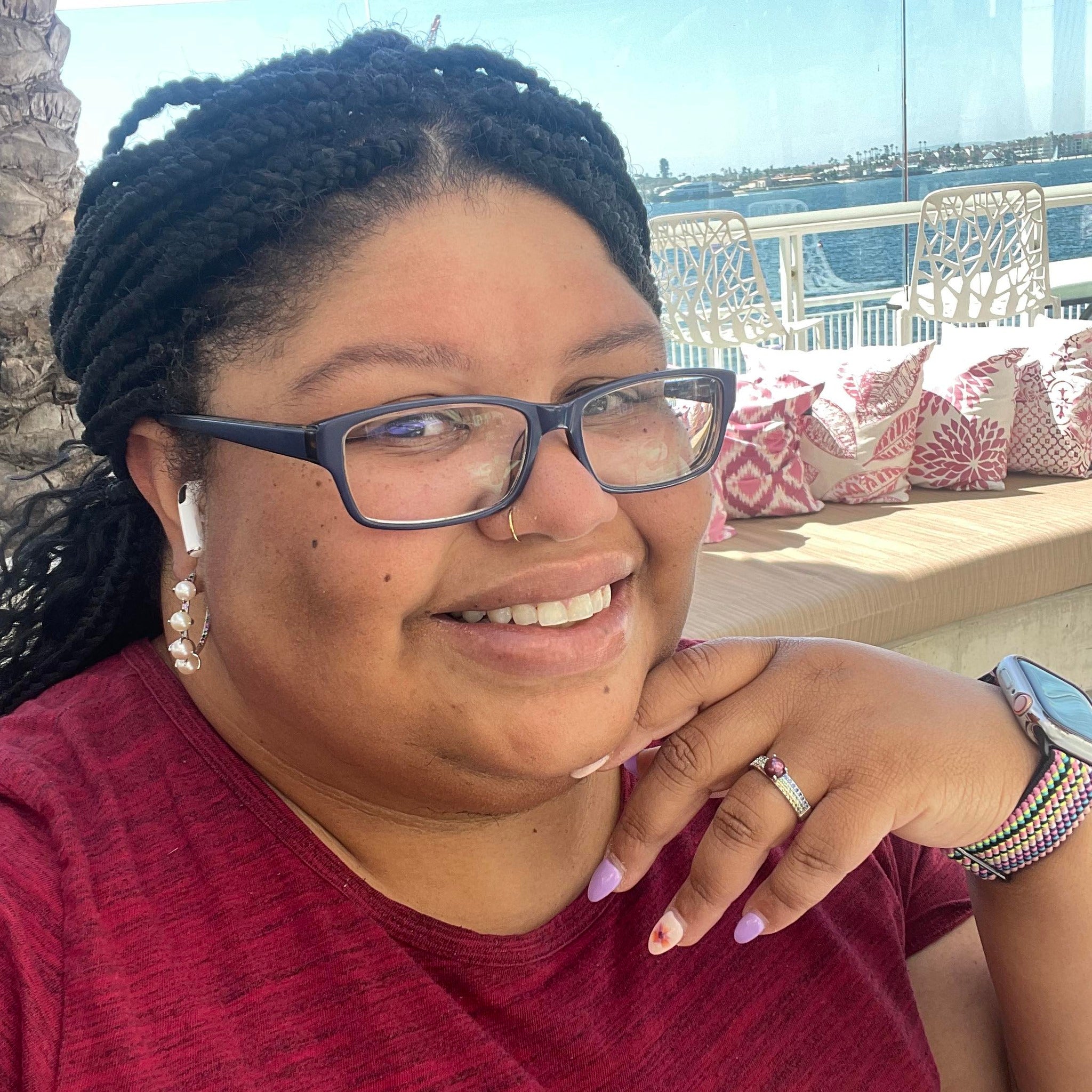 Jessica S.
"It's Pearl Time has completely changed my life! It has given me financial freedom that continues to grow, friendships, and so much more. Because of the community Pearl Time has allowed me to form, I am more outgoing, and it's paying in many aspects of my WHOLE life!"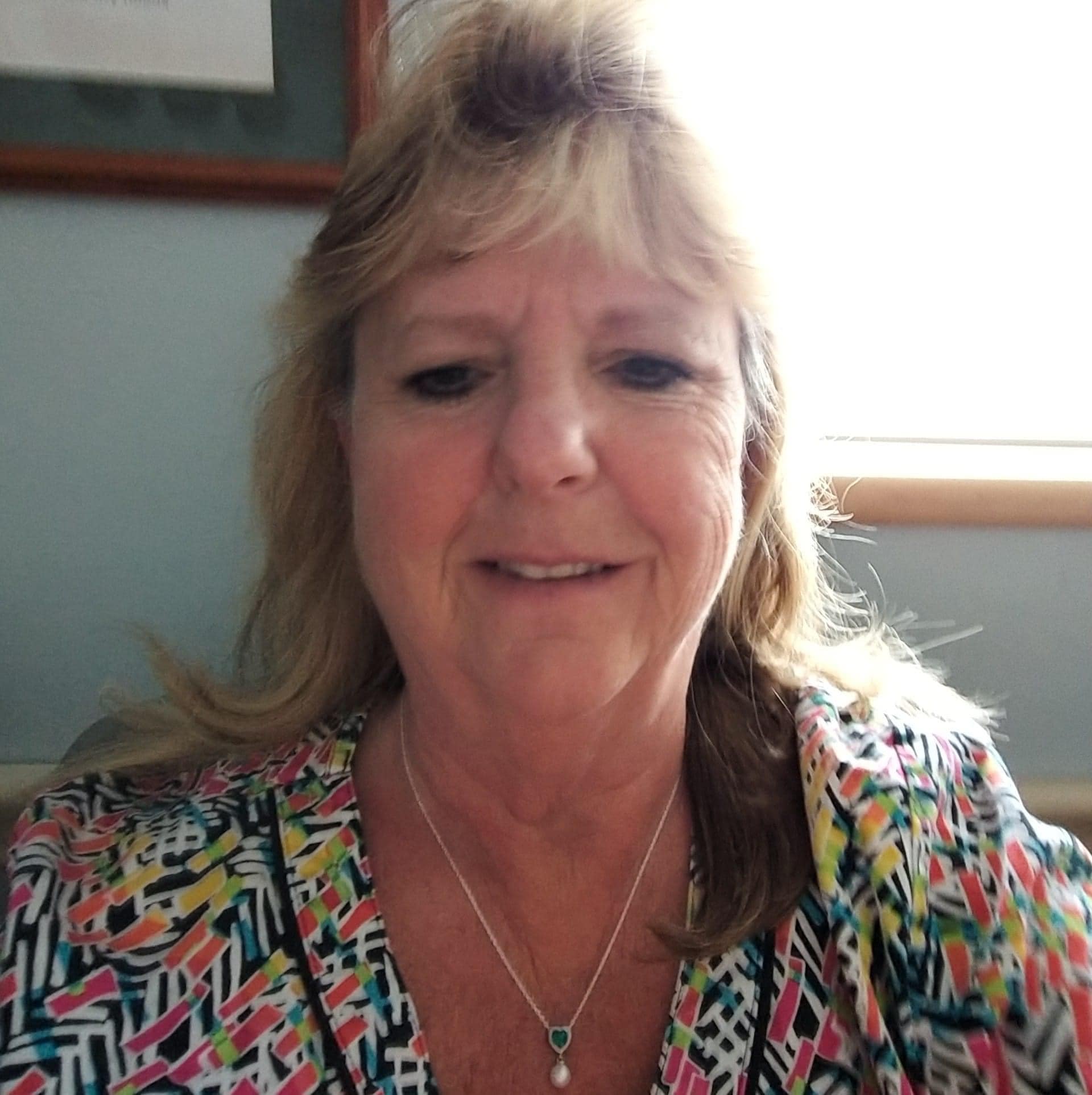 Lori C.
"I joined Pearl Time cause I love opening Oysters and the quality of the Jewelry is amazing, the support and the love I feel from all of Pearl Time is amazing. No I am not a leader or a high seller but Pearl Time loves me for me. Thank you so much, I love this company!"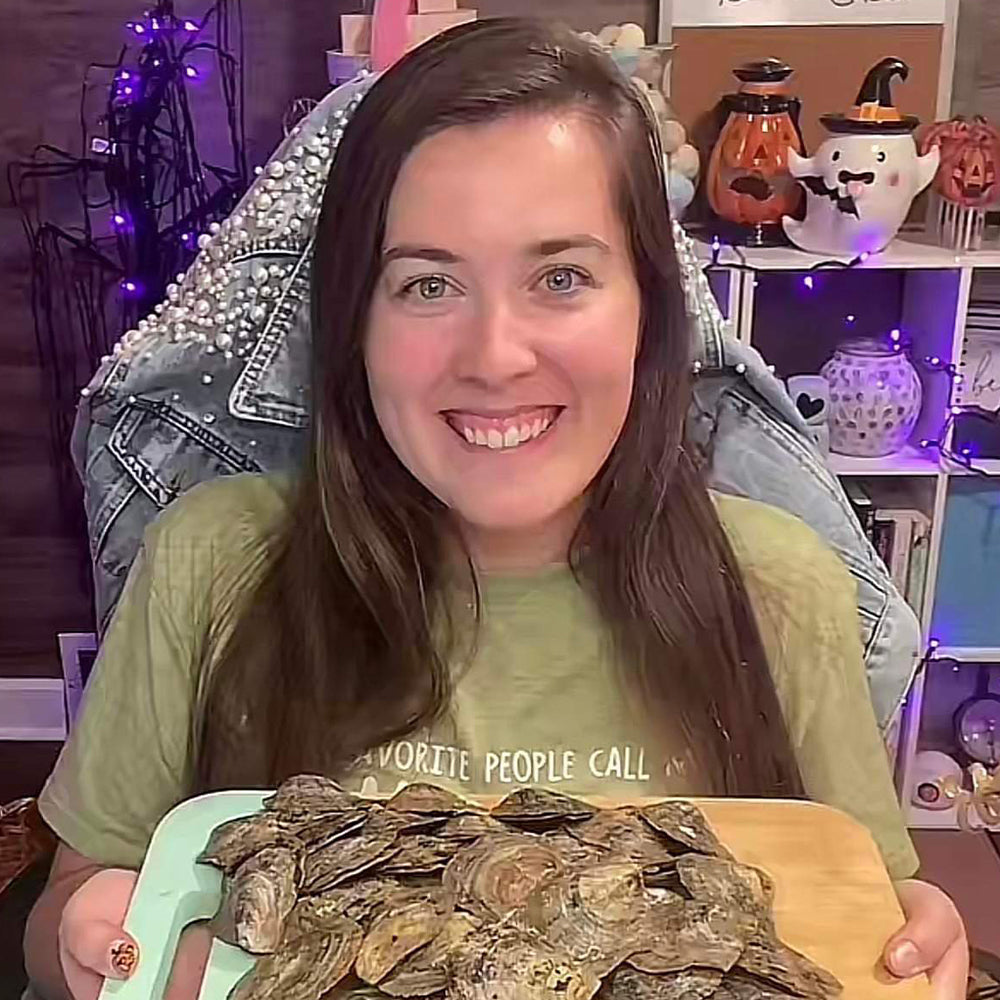 Jerrica A.
"Working with Pearl Time has been an amazing experience! I've met so many friends and also customers who I call family. I Keep going because of my customers and the relationships I've made with them. They make my job fun and keep me going! I love being on this journey and can't wait to see where it takes me in the future!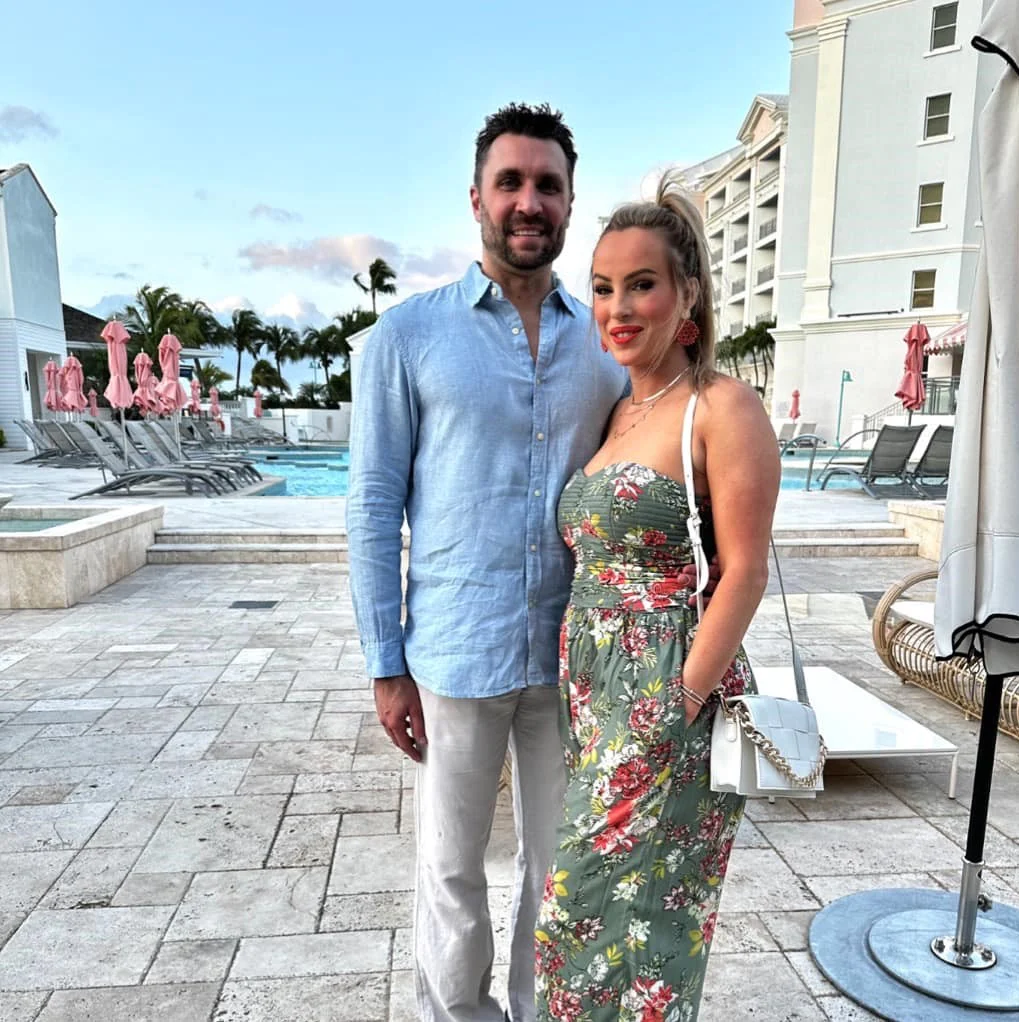 Britany M.
"Walking away from my nursing career was something I thought I would never do.
I embarked on my little pearl journey in 2017 and it changed my life in ways I could have never imagined. It's always been pearls for me and always will be. I've tried other things and it just doesn't compare. Thank you, It's Pearl Time"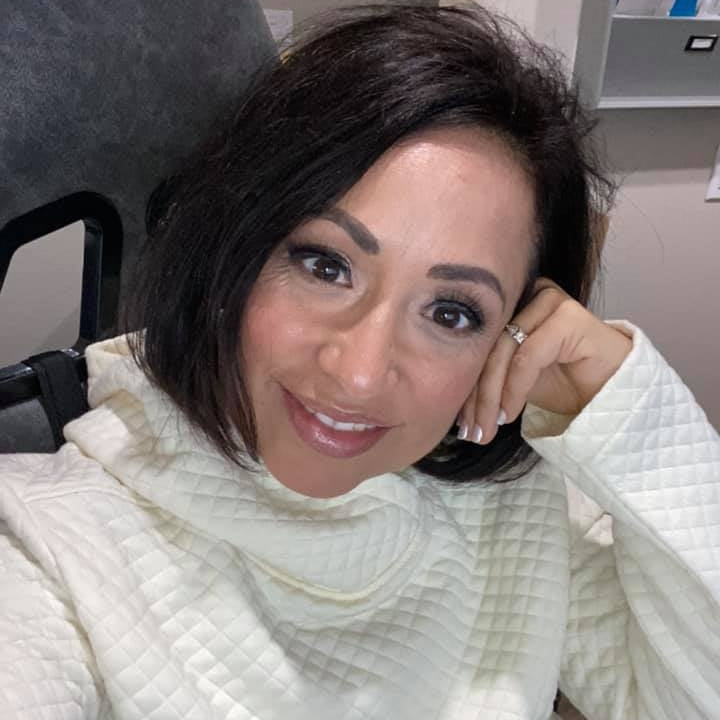 Catrina O.
"It's Pearl Time is the place to be! The pearls, jewelry, customer service and earnings potential are second to none. It's an honor and privilege to represent this amazing company!"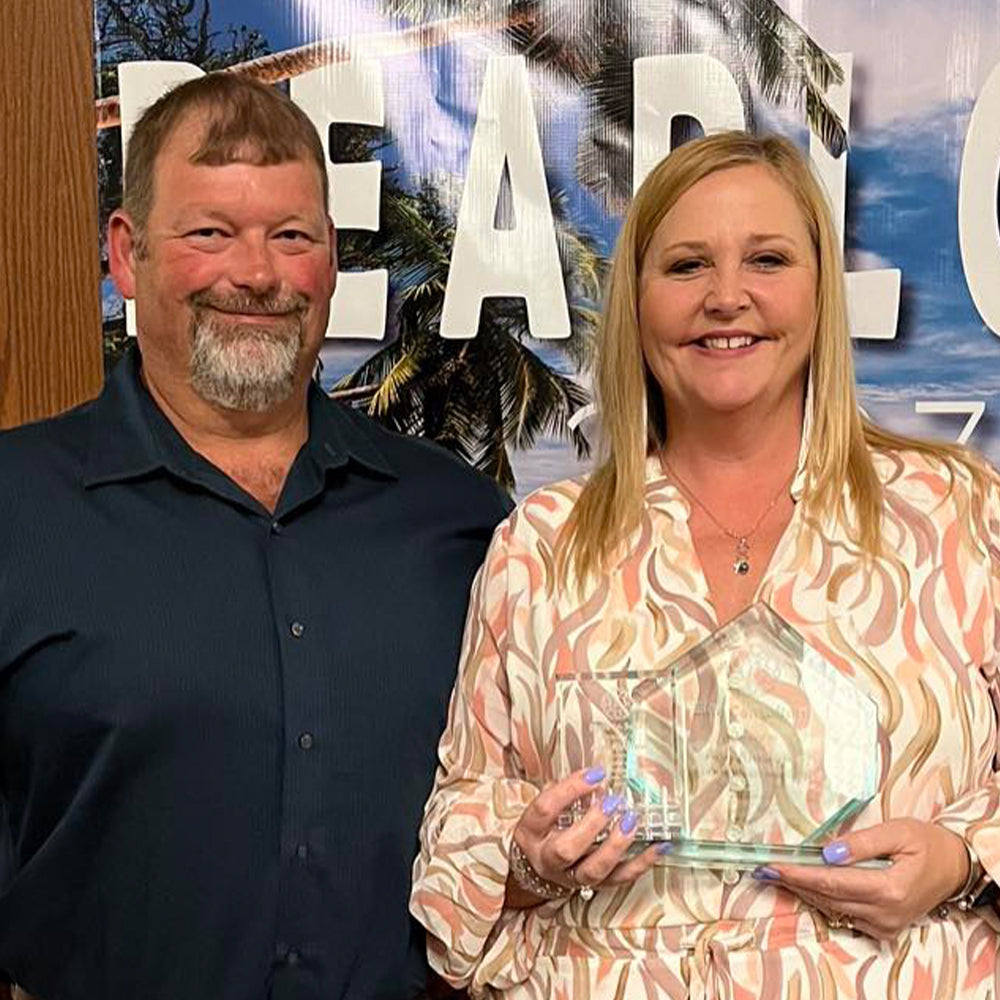 Ann K.
"I feel so blessed to have found this company. The opportunities it has afforded my family has been beyond anything we could have expected."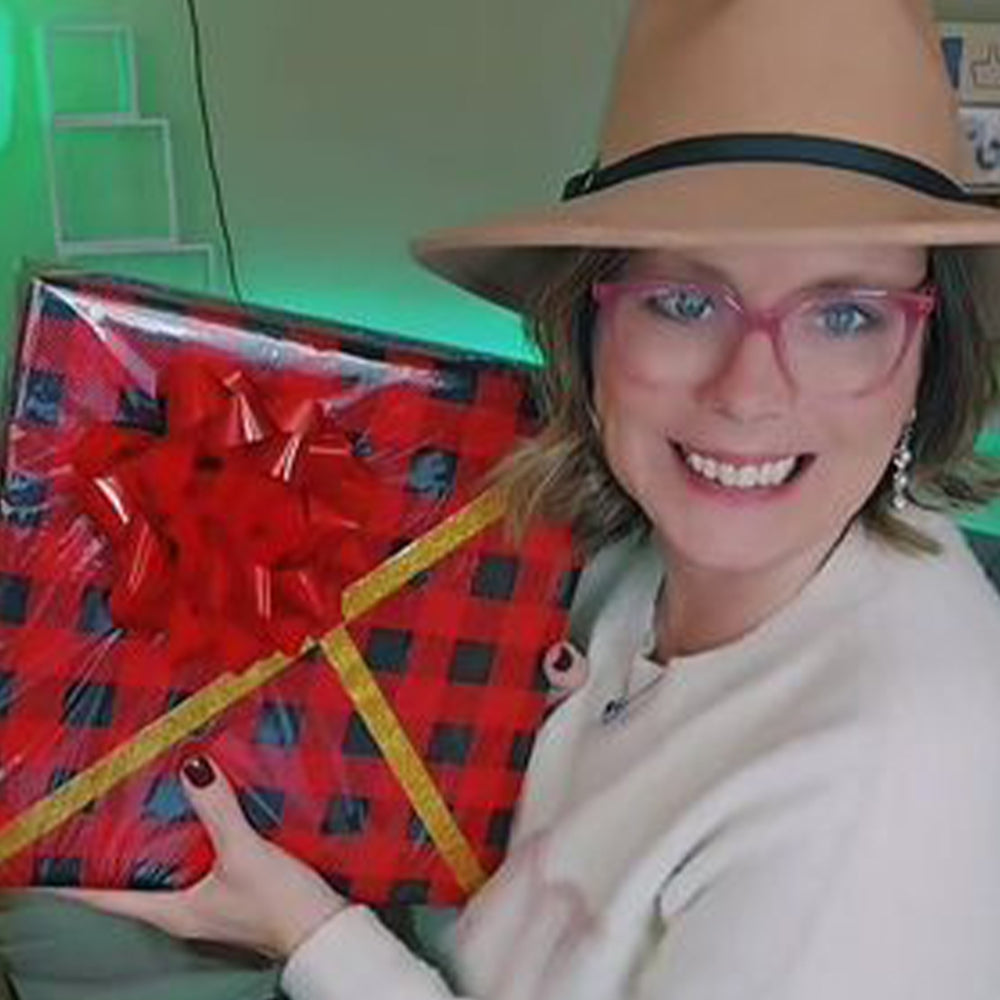 Wendy K.
"Pearl Time has completely transformed my life. This opportunity has given me a community of sisters and brothers, I never expected. What started off as a super fun side-hustle has become and integral part of my life."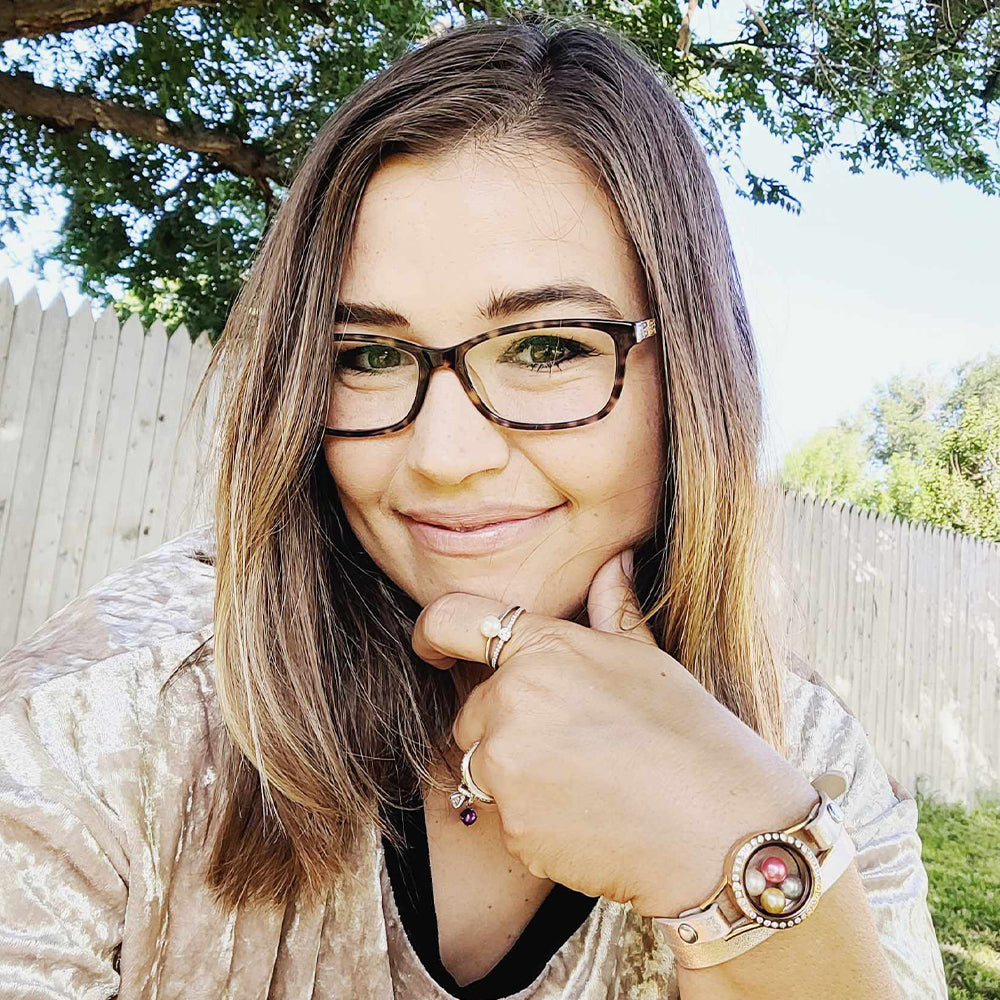 Libbie D.
"When I started this journey I needed something for me to be more than a mom, and this has brough so much joy to my life and has truly made me more confident and comfortable in myself! I Have truly found some life long friends through Pearl Time and I am beyond grateful for that!"